Tuscan Butter Salmon
Serves 4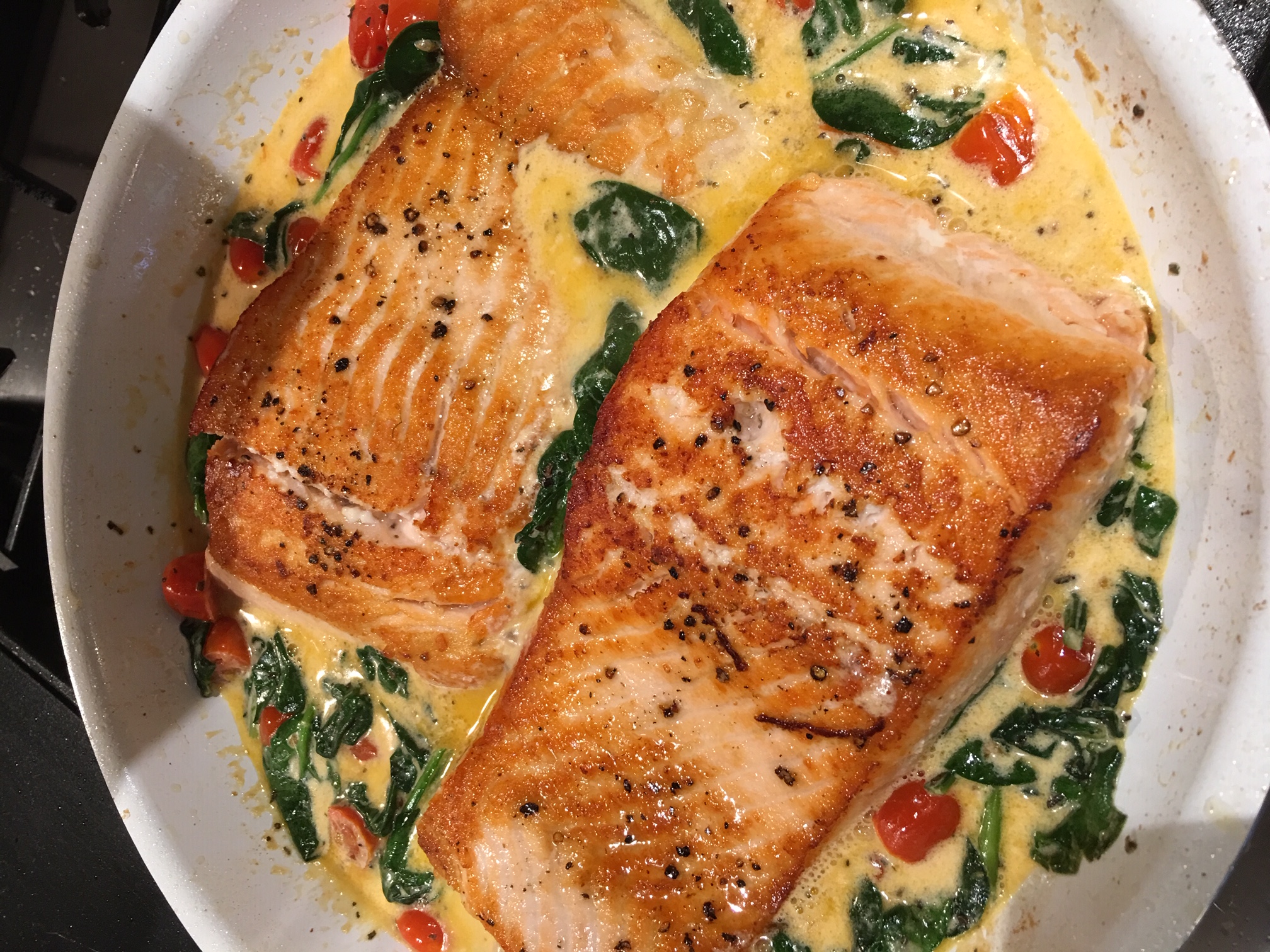 Ingredients
2 Tbsp Extra Virgin Olive Oil
4 (6 oz) Salmon Fillets, patted dry
Salt
Ground Black Pepper
3 Tbsp Unsalted Butter
3 Cloves of Garlic, minced
1 1/2 Cups Halved Cherry Tomatoes
2 Cups Baby Spinach
1/2 Cup Heavy Cream
1/4 Cup Parmesan
1/4 C Chopped Herbs (such as basil & parsley), plus more for garnish
Lemon Wedges (optional)
Directions
In a large skillet over medium high heat, heat oil. Season salmon with salt ans pepper. When oil is shimmering, add salmon skin side up and cook until deeply golden, about 6 min. Flip over and cook 2 minutes more. Transfer to plate.
Reduce heat to medium and add butter. When butter has melted, stir in garlic & cook about 1 min. Add cherry tomatoes and season with salt and pepper. Cook until tomatoes are beginning to burst then add spinach and cook until spinach is beginning to wilt.
Stir in heavy cream, parmesan and herbs and bring mixture to a simmer. Reduce heat to low and simmer until sauce is slightly reduced, about 3 min. Return salmon back to skillet and spoon over sauce. Simmer until salmon is cooked through , about 3 min more.
Garnish with more herbs and squeeze lemon on top before serving.