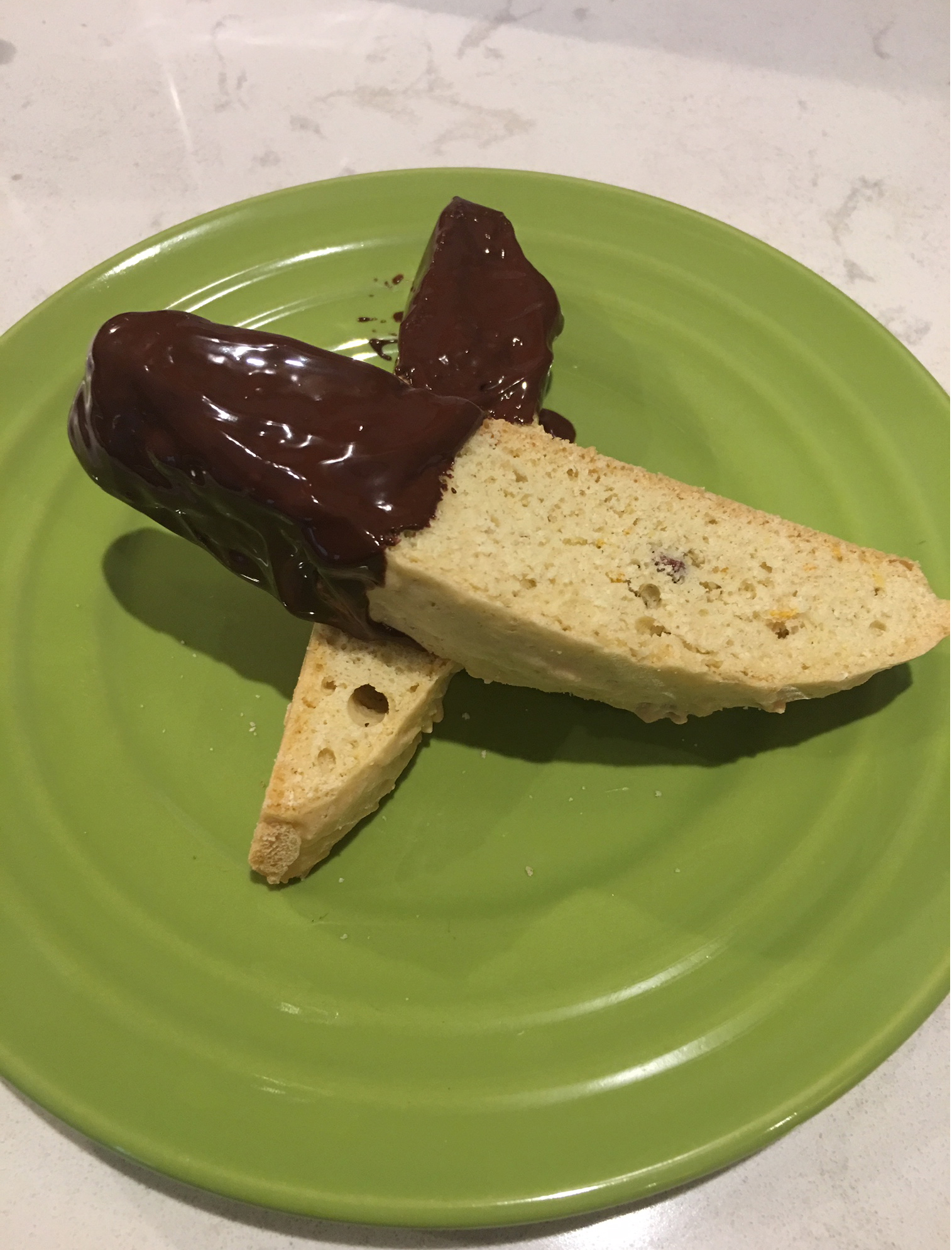 Orange Almond Biscotti
Makes 4 1/2 dozen
One taste and you'll know why biscotti is the most famous cookie of southern Italy! Biscotti have an irresistible crunchy texture that comes from baking them twice - perfect for dipping into coffee or dessert wine. This recipe makes a lot of cookies, but they store beautifully.
Ingredients
2 1/2 cups all purpose flour
1 teaspoon baking powder
1/2 teaspoon baking soda
1 teaspoon salt
4 eggs
3/4 cup sugar
4 teaspoons grated orange zest
1 teaspoon almond extract
1 cup whole toasted almonds
Directions
Preheat oven to 325 F. Grease and flour a large baking sheet. Sift together the flour, baking powder, baking soda and salt. Set aside. Beat the eggs and sugar in a large bowl. with an electric mixer until light and creamy. Beat in the orange zest and almond extract. Stir in the dry ingredients, then the almonds. Divide the dough in half and shape into 2 logs, smooth with spatula. Place the logs about 4 inches apart on the baking sheet and bake for 30 min until firm and golden brown. Remove the logs from the oven let cool for 10 min. Reduce oven heat to 275 F. Transfer the logs to a cutting board & cut diagonally into 1/2 inch slices. Stand the slices vertically on end about 1/2 in apart. Bake for 30 min. Cool on wire racks. Keep biscotti in air tight container for 3-4 weeks.
Cooks Tip
If you're a chocoholic like me, you'll love this version of the Orange Almond Biscotti: Melt 8 oz semisweet chocolate in double boiler. Dip one end onf the biscotti into the chocolate and place on wire rack to let the chocolate firm up.