Shopping Sites
Downtown Lititz' streets are lined with every kind of shop you can imagine - from consignment stores to boutiques, from furniture stores to toy shops - it's all here! Stop by ZEST for specialty foods and culinary items, Destination Jewelry to find several lines of jewelry and many styles to fit every occasion, or EcoLoco for gifts such as fair-trade coffee and recycled jewelry.
Eateries
With over fifteen different restaurants and cafes to satisfy your stomach, you will never go hungry in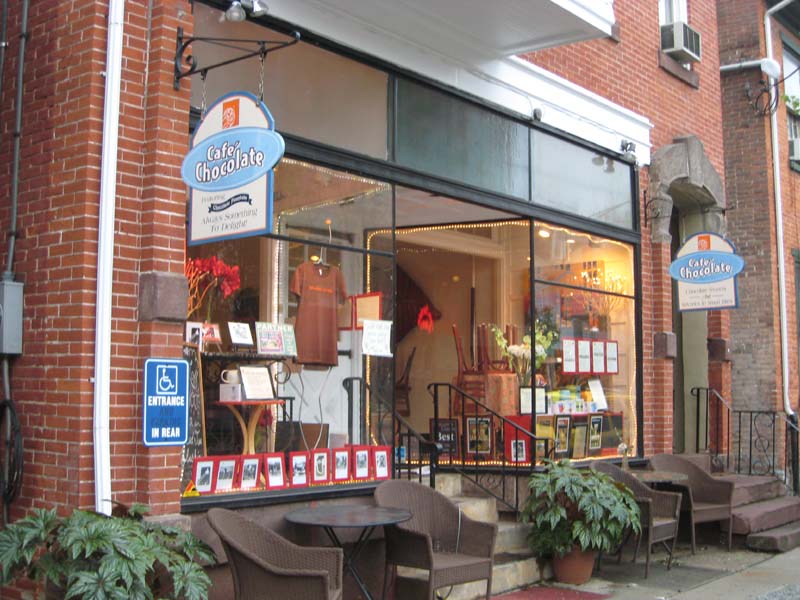 Downtown Lititz! The Cafe Chocolate, which uses only organic ingredients, serves breakfasts, lunches, dinners, and of course chocolate! Another cafe, called Spill the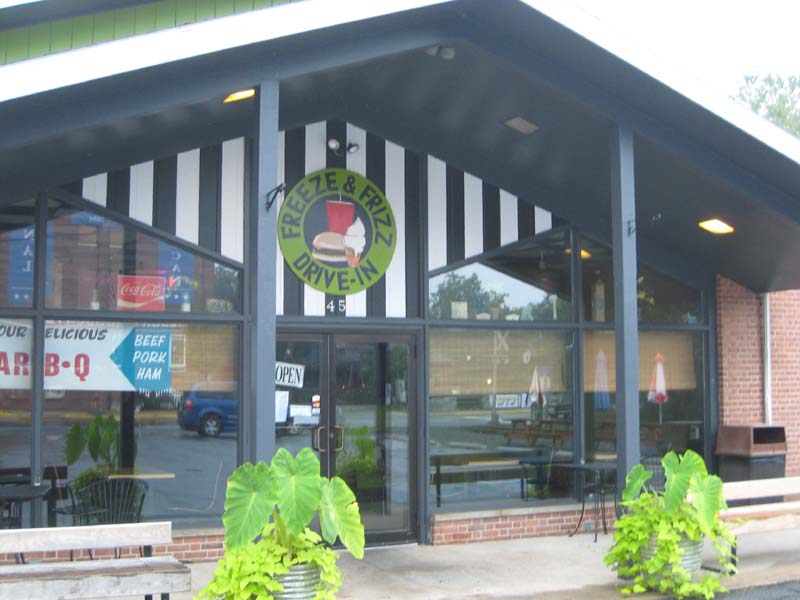 Beans, serves authentic Italian Panini, locally roasted coffee, fresh baked bread, and full breakfast. For a casual lunch, Danner's Deli is a great option, serving a wide range of delicious soups, sandwiches and salads.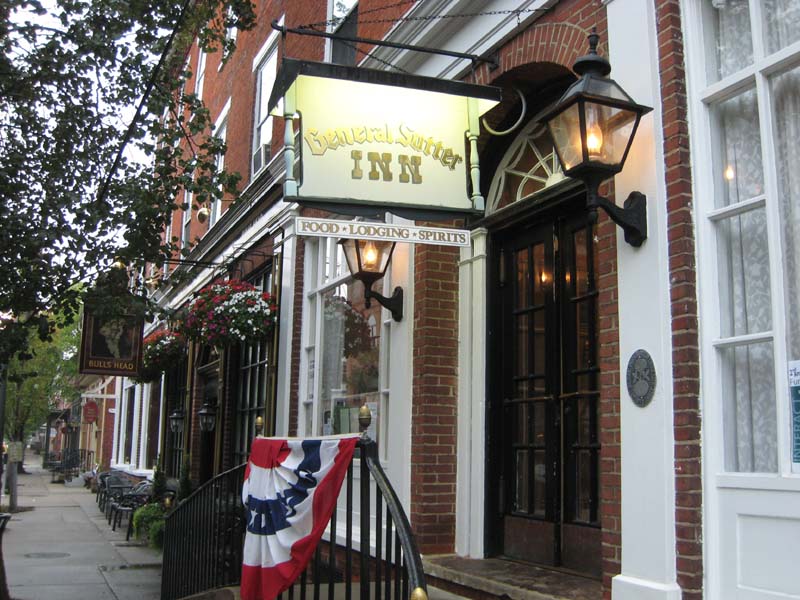 The Freeze & Frizz is full of favorites - burgers, fries, cheese steaks, and their famous BB-Q. Also served here are soft serve ice cream, shakes, floats, and ice cream sodas. If a casual dinner is what you are looking for, try Scooter's Restaurant or The White Swan. And for finer dining, the General Sutter Inn offers an elegant main dining room. And if dessert is on your mind, stop by Dosie Dough, Greco's Italian Ices and Homemade Ice Cream, Isabella's Ice Cream Parlor, or Rebecca's Heavenly Goodies.
Tourist Attractions
Located in Downtown Lititz are the Wilbur Chocolate Candy Store & Museum and the Julius Sturgis Pretzel Bakery, both of which offer delicious confections. At Wilburs you will find an old-fashioned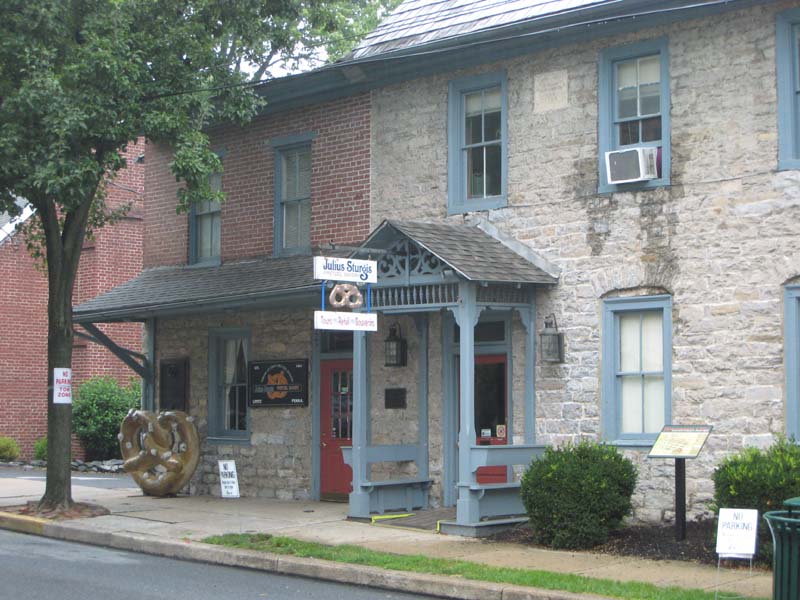 candy store and museum that offers a friendly atmosphere that smells strongly of their wonderful chocolate. Wilburs includes a large selection of Wilbur items, such as the famous Wilbur Bud, chocolate specialties, and many other confections, as well as the chance to watch the candy makers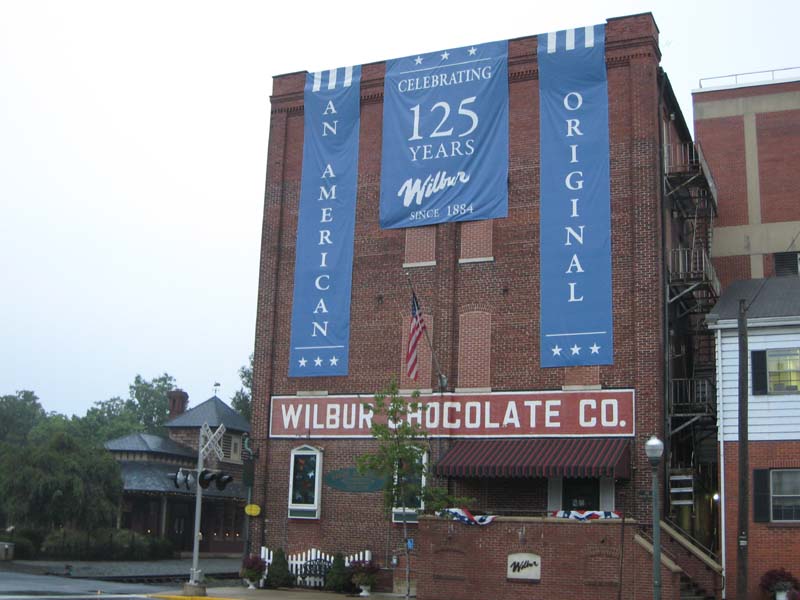 hand-make fudge in flavors like oreo cookie, tiger butter, and cashew. The Julius Sturgis Pretzel Bakery, just down the street from Wilburs, was the first commercial pretzel bakery in America. Visitors are welcome to tour the original pretzel bakery, learn the history of pretzel making in America, and see old-fashioned soft pretzels being made by hand. The bakery store offers pretzels baked with the same techniques pioneered by Julius Sturgis himself.
Lititz Springs Park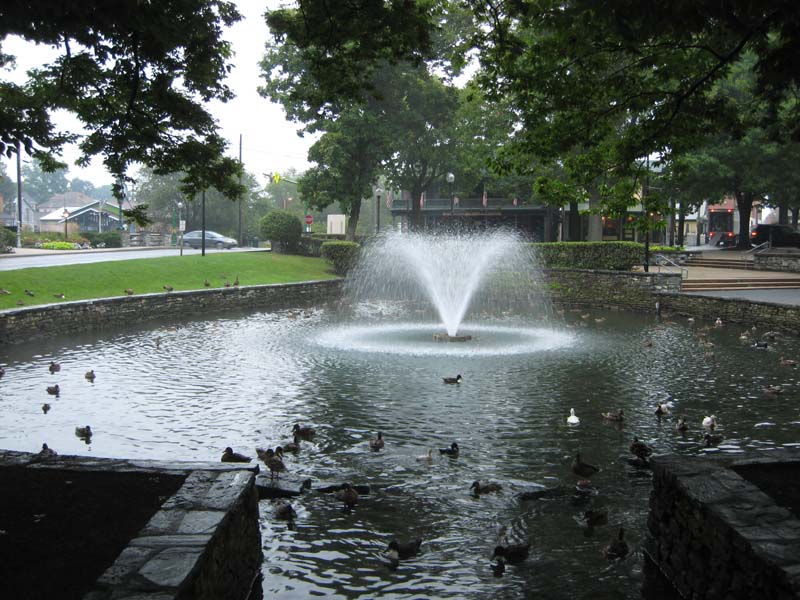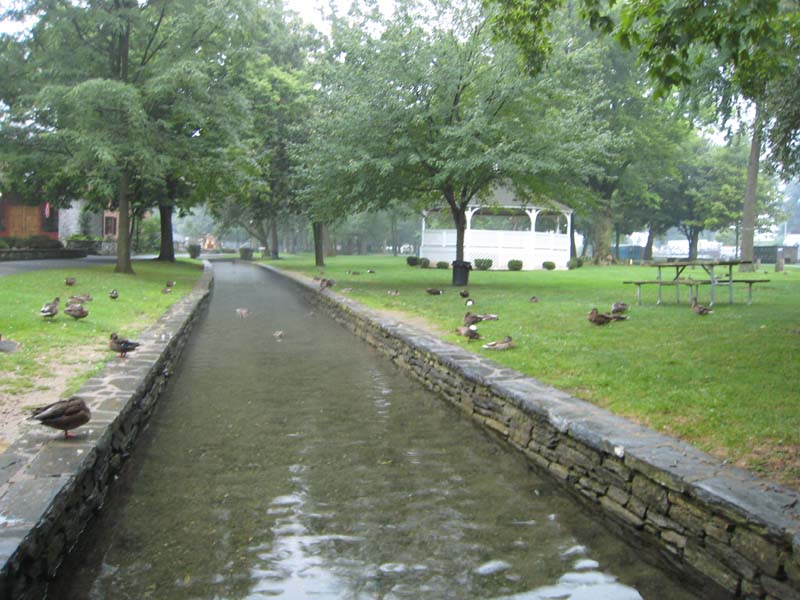 Open to the public for well over 200 years, the Lititz Springs Park is the perfect place for an afternoon picnic in the summer or an early jog on a crisp autumn morning. The site of many concerts, the annual gathering for Christmas in the Park, and the Lititz 4th of July Celebration, this beautiful spot of nature offers a lot to Lititz residents.
Special Happenings
Second Friday in Historic Downtown Lititz is bursting with energy every second Friday of the month, from five to nine pm, rain or shine. Downtown merchants gladly announce great family activities and entertainment, free and open to the public, in stores and venues throughout the downtown shopping area.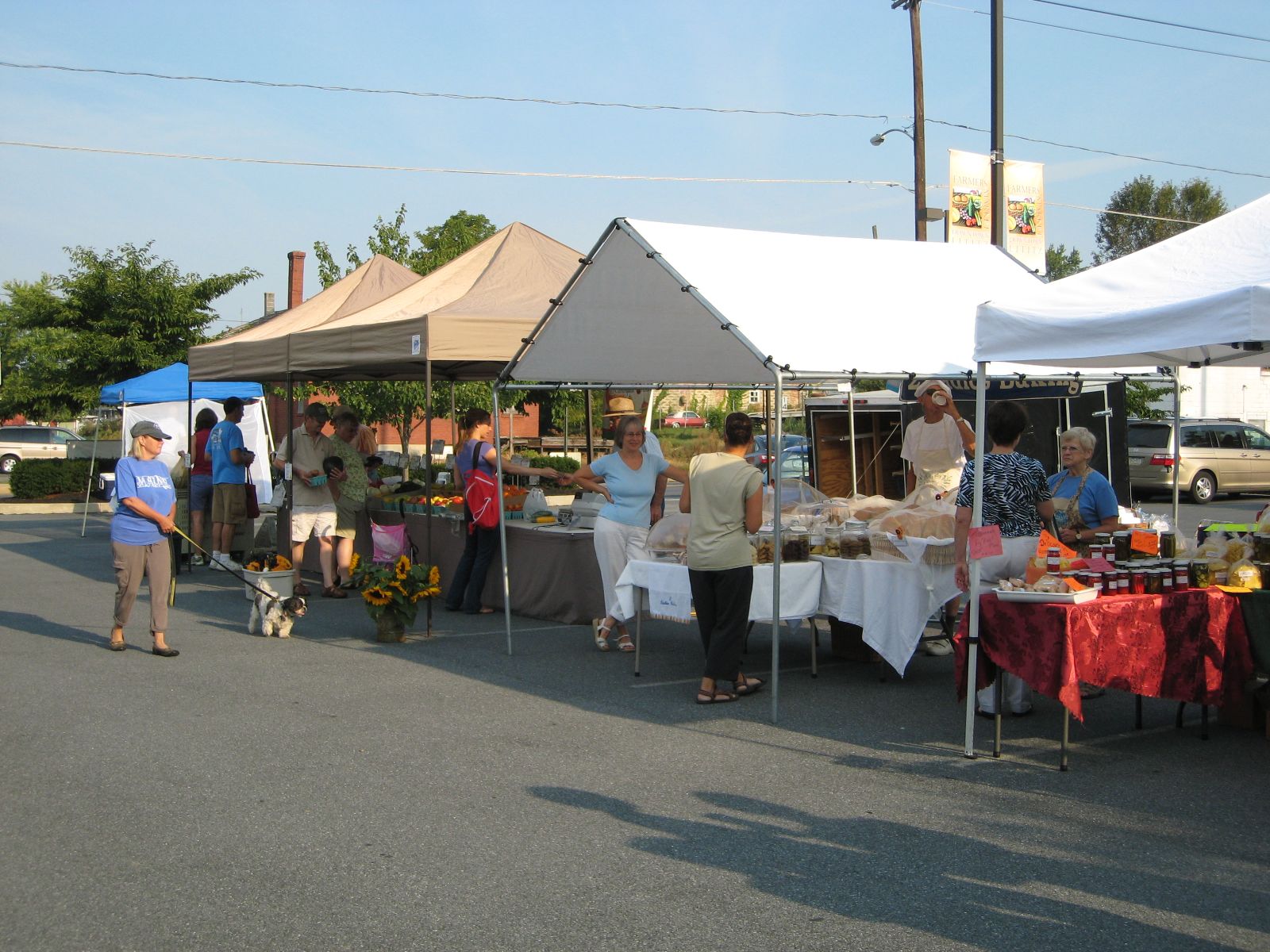 Every Saturday from eight in the morning until noon, during the months of May through October, the stalls at the Lititz Farmer's Market are open and welcoming. Offering fresh locally grown produce and delicious home made foods, the market is a great way to connect with the Lititz community and support the local economy. The market is located in a friendly outdoor setting on Water Street, just a half of a block from Main Street.
---
SCHOOLS
The borough of Lititz is home of Warwick School District, made up of four elementary schools, one middle school, and one high school. As an example of their competitive academic programs, Warwick students' SAT test scores for the year 2006 were above the Lancaster County average.
Also located in Lititz are three outstanding private schools, Lititz Area Mennonite School, Lititz Christian School, and Linden Hall.

Lititz Area Mennonite School (LAMS) offers a nurturing environment for students from pre-K through grade eight, and its educational mission is one that applies basic Christian beliefs within an Anabaptist framework.

Lititz Christian School, a ministry of Grace Church, has provided quality education in a Christian, faith-based environment for students for over thirty years.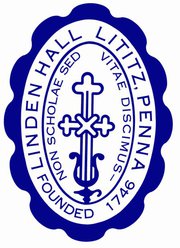 Linden Hall, an academy for girls in grades 5-12, is located in the heart of historic downtown Lititz. The neighboring restaurants, cafes, shops, and parks help to make the Linden Hall campus a diverse and exciting one. Linden Hall provides an experience that best prepares each and every student for success and leadership in college and the working world.
---
PUBLIC SERVICES
The Lititz Borough Public Works Department maintains the sewer and water systems and manages parks, streets, pools, and many other miscellaneous jobs in the area.
​Emergency services in Lititz include the Lititz Borough Police Department, the Fire Department, and the Ambulance Association, all of which have a history of aptitude and keep Lititz residents feeling secure.
---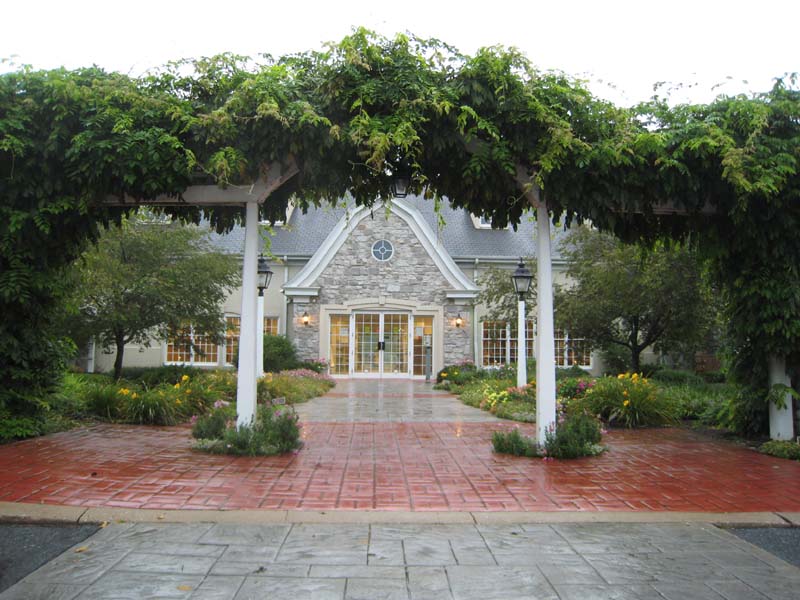 OTHER
Library
The Lititz Public Library provides materials, services and programs for the educational, recreational and cultural enrichment of the Lititz Community. The Library's collection includes 79,515 books, audio books, films, and music CDs. It also provides online access to downloadable audio books and e-books. Highlights at the library include summer reading programs for kids, the Youth Art Show, and partnerships with clubs and organizations, such as the Lititz Garden Club, Astronomy Enthusiasts of Lancaster County, and the Jane Austen Society, that provide programs for the public's entertainment and enlightenment.
Fitness
The Lititz borough is home to two main centers for fitness and recreation. The Lititz RecCenter offers a heated indoor pool, an air conditioned gymnasium, a new fitness center, kidZone, recZone, and seasonal program guides with programs for all ages. Tim's Gym and Fitness Center has a full sized exercise and weight environment that includes circuit training, indoor cycling, free weights, fitness classes, massage, and personalized services.
Churches
Lititz offers many places for worship, including but certainly not limited to: Lititz Church of the Brethren, Trinity Evangelical Church, and St. James Catholic Church.