DOWNTOWN EPHRATA
Nestled amid the rolling hills and farmland of northern Lancaster County, Downtown Ephrata provides an intriguing mix of old and new. Over 100 businesses are located here to serve the residents who live both in and around Downtown.
Eateries
Traveling along Main Street you will find many delicious and satisfying places to eat, from breakfast until dinner and all the meals in between. Lily's on Main features a warm, inviting atmosphere and fabulous dining at reasonable prices. Specializing in American fare with artistic flair, Lily's offers entrees and appetizers for those looking for classic American favorites prepared and presented in a unique and delicious way. China Taste serves its customers Hunan, Szechuan, and Cantonese cuisine and also offers catering options and home delivery. Roma Pizza offers reasonably priced homemade style pizza, calzone, and stromboli, pastas, Italian sandwiches, salads, and appetizers and delivers their food directly to your home.The Hill Top Inn offers a casual "Cheers" atmosphere plus great food and drinks that keep the locals, as well as regular Ephrata visitors, coming back. The Hill Top serves an eclectic menu of steaks, fresh seafood, sandwiches and pizza, as well as Greek and Vietnamese cuisine.
Shopping Sites
Also located in Downtown Ephrata are a multitude of retail centers. Madelyn's Closet, the ​Ephrata Reuzit, and Uncle Funky's Thrift Shop all offer quality second-hand clothing and other items. Pike's Paint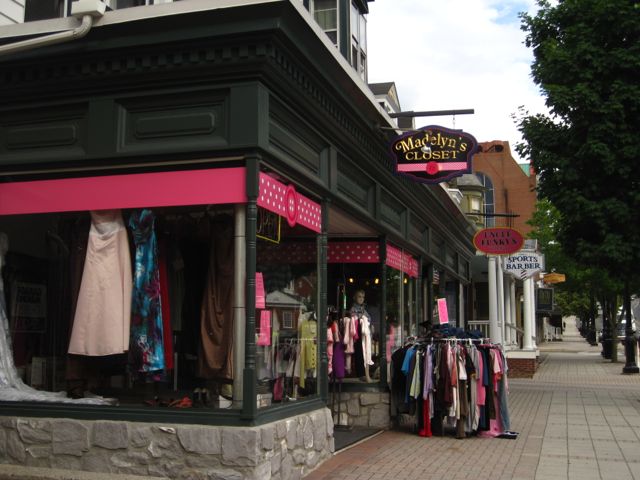 stocks paint, wallpaper, window treatments, and decor services for all of your interior decorating needs. At Parkhill Jewelry you will find wedding and engagement rings as well as stunning jewelry for special occasions and celebrations. The Fun-est Toy Store Ever is true to its name and is overflowing with some of the best toys ever! Whether you're looking for a baby shower gift for newborns, educational games for toddlers, creative toys for tweens, or soft cuddly toys for any age, this is the place to go! Girls and boys alike will love their unique selection of specialty toys that range from classic to outrageous. These are just a small sampling of the many wonderful offerings in Downtown Ephrata.
Entertainment
On Main Street you will also find excellent ways to spend a Friday night out. 80's Lanes and Games is a 1980s-themed bowling alley and video arcade perfect for your next party. Ephrata Main Theater not only shows movies in its two theaters, but it also provides live entertainment once a week. Past entertainers included Shemekia Copeland, George Winston, and The Dana Fuchs Band.
---
​Special Happenings in Ephrata
The Ephrata Fair
The largest street fair in Pennsylvania, the Ephrata Fair has been an Ephrata tradition since 1919, when area businessmen planned and sponsored a one-day celebration recognizing World War I veterans. Since then the fair has expanded to include a farm harvest celebration, a terrific parade of floats, bands, and bagpipes, and a tent city of animal exhibits and the traditional pig chase! Main Street, where this grand event takes place, is lined with a myriad of rides, games, and delicious food stands that serve everything from toasted cheeseburgers and fries to milkshakes and fried oreos. The fair now lasts five fun-filled days and sees tens of thousands of visitors each year.
Other
Ephrata also hosts the annual Firecracker Run, a five-mile race through the streets of Ephrata and along the Linear Trail that takes place every Fourth of July. This same day at 9:30 p.m., the Ephrata Borough entertains the community with an outstanding display of fireworks. Throughout the summer months, Grater Community Park provides entertainment through their Concerts by the Creek series which feature a wide variety of musicians. For the winter holidays, Downtown Ephrata holds the Spectacular of Lights, in which Santa pays a visit, the town Christmas Tree gets lit, and there is lots of singing, cookies, and hot cider for all. Every May, the "Make-A-Wish" Annual Mother's Day Truck Convoy passes through State Street to Main and Ephrata residents line the streets to cheer for this great cause.
---
Historical Attractions in Ephrata
The Ephrata Cloister is one of America's earliest religious communities and was founded in 1732 by Conrad Beissel and other German settlers seeking spiritual goals rather than earthly rewards. Gathered in unique European style buildings, the community consisted of celibate Brothers and Sisters, and a married congregation of families. At the center of the community in the 1740s and 1750s, about 300 members worked and worshiped at the Cloister. Today the National Historic Landmark is administered by the Pennsylvania Historical and Museum Commission. Daily tours, special programs, and on-going research continue to inform and educate visitors to the site about Ephrata's surviving legacy and the people who built it.
The Cocalico Valley Historical Society is an organization dedicated to acquiring, preserving, and interpreting material pertaining to the heritage of the Northern Lancaster County community known as the Cocalico Valley and making this material accessible to the public.
---
SCHOOLS

The borough of Ephrata is served by Ephrata Area School District and is made up of four elementary schools, one intermediate/middle school, and one high school. According to their website, "It is the mission of the Ephrata Area School District to provide all students a secure learning environment and exemplary academic programs that inspire all students to reach their full potential."
Located in Ephrata are also three outstanding private schools: Ephrata Mennonite School, Our Mother of Perpetual Help, and Hinkletown Mennonite School.
Ephrata Mennonite School teaches students in K-12 from an Anabaptist Christian perspective that focuses on developing character and leading a Christ-like way of life, but is respectful of other faith perspectives as well. Their high academic expectations and accreditation through the Middle States Association of School and Colleges validate the great quality of education EMS provides to their students.
Our Mother of Perpetual Help offers instruction to children in preschool through eighth grade, and strives to provide an education that is rigorous and will prepare their students for their future role in the world, while ensuring their strong spiritual formation in the traditions of the Catholic faith.
Hinkletown Mennonite School is a fully accredited elementary school that serves students in kindergarten through eighth grade. They offer a quality Christian education that assists students in becoming life-long learners and global disciples of Christ.
---
OTHER PLACES OF INTEREST
Restaurants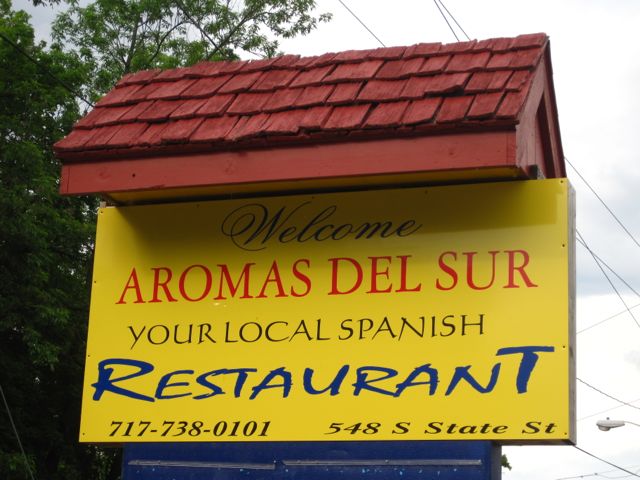 For unique places to eat in the borough outside of Downtown, Ephrata offers many scrumptious options. For breakfast, the Pancake Farm is an excellent choice - their menu includes waffles, muffins, eggs, pancakes, and much, much more. For a light lunch or snack, Javateas or Ten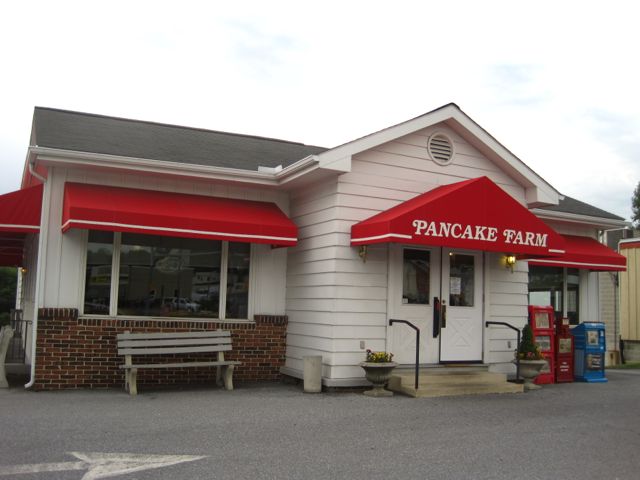 Thousand Villages are both perfect fits. Their cafes offer a myriad of beverages, sandwiches, and desserts. As for dinner, check out the foreign at Aromas del Sur, a Columbian restaurant with a delicious menu featuring dishes such as empanadas. For a more typical Lancaster County meal, the Olde Lincoln House serves sandwiches, soups and salads, and a wide variety of entrees.
Library
The Ephrata Public Library is a physical and virtual community center that provides resources and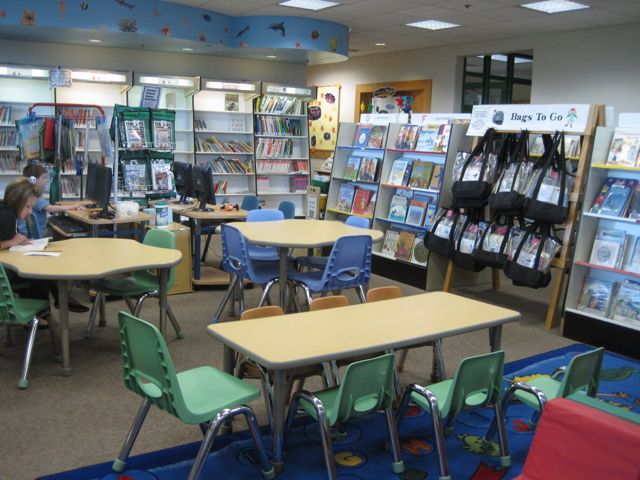 promotes opportunities for everyone seeking to improve, change, enrich, and enjoy their lives. A well-stocked facility with thousands of books of all genres, DVDs, audio books, and the newest technology such as Kindles and laptops, the Ephrata Public Library provides a great service to the community.
Fitness & Recreation
Ephrata ​Rec Center is a 65,000 square foot facility with the goal of improving the quality of life by providing wholesome, affordable recreation opportunities to the citizens of the Ephrata area. The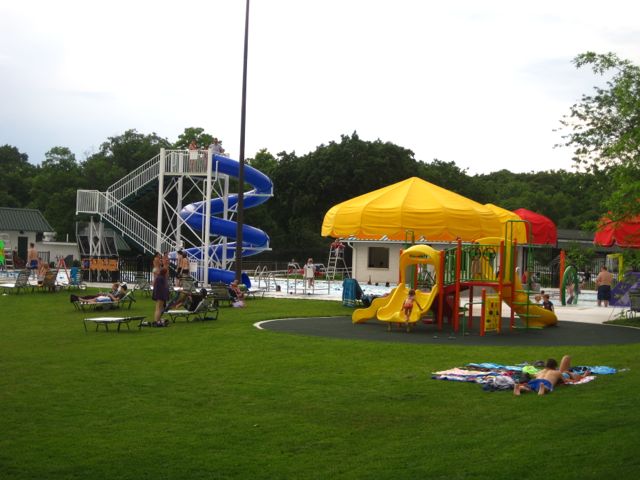 facility employs a professional staff which offers over 100 programs for every age and serves an interest group of over 11,000 participants. Grater Community Park is a beautiful place to spend an afternoon and covers over 19 acres of green space. The park offers ballfields, play structures, a skatepark, a wetland area, a walking

trail, sand court volleyball, a band shell, restroom facilities and a pavilion. The Ephrata Community Pool, located right beside Grater Community Park, is a brand new complex with slides, a "fun pool", and a competition pool.
Churches
​​There are many places to worship in Ephrata, including Ephrata Church of the Brethren, Holy Trinity Lutheran Church, Our Mother of Perpetual Help, and Bethany United Church of Christ.
The Green Dragon
There is a local saying, "if you can't buy it at the Green Dragon, it chust ain't fer sale!" One visit to this Ephrata attraction and you are sure to agree. The Green Dragon comes alive every Friday morning to serve the thousands of local customers that visit this market to do their weekly shopping. Located on a thirty acre site, the Green Dragon Market has grown to be one of the largest Farmers Markets in the area and offers goods from over 400 local growers, merchants and craftsmen. Featuring over 20 acres of free parking, the market offers visitors the choice of shopping indoors or outdoors. With 7 large market buildings and many other smaller shops, the Green Dragon merchants offer everything from "soup to nuts".
SHARADIN BIGLER THEATRE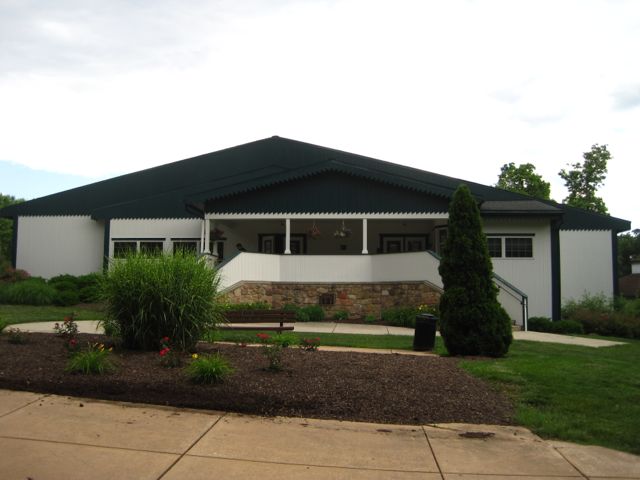 The Ephrata Performing Arts Center, located at the Sharadin Bigler Theatre, has been producing and performing high quality productions for the community of Central Pennsylvania for the last 30 years. The company's reputation for producing outstanding musical theater as well as stimulating, cutting-edge drama to consistent critical acclaim transcends the traditional bounds of community theater.
---
PUBLIC SERVICES
Emergency services in the Ephrata borough include a Fire Department, Police Department, and Ambulance Service that have long provided Ephrata residents with security through fast response and aptitude.
The Public Works Department of Ephrata helps keep the community clean and safe through water and sewer management, as well as street and park maintenance.