ANTIQUES & MARKETS
Denver is a renowned area for its auctions, antique dealers, and markets. Adam's Antiques & Collectibles Market, for instance, offers visitors an impressive selection of quality collectibles,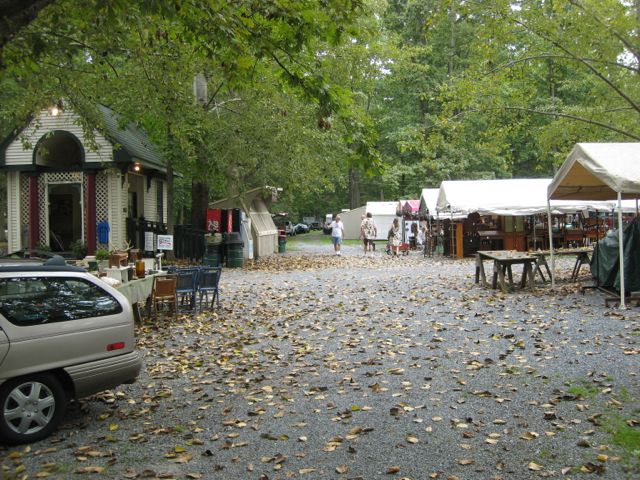 Civil War items, art, prints, books, jewelry, silver, coins, glassware, dolls, primitives, and pottery. Their grounds include both an indoor and outdoor mall, as well as food and restrooms. The antique mall at Adam's is open daily, and the flea market opens its doors on weekends. Also in Denver is Barr's Antique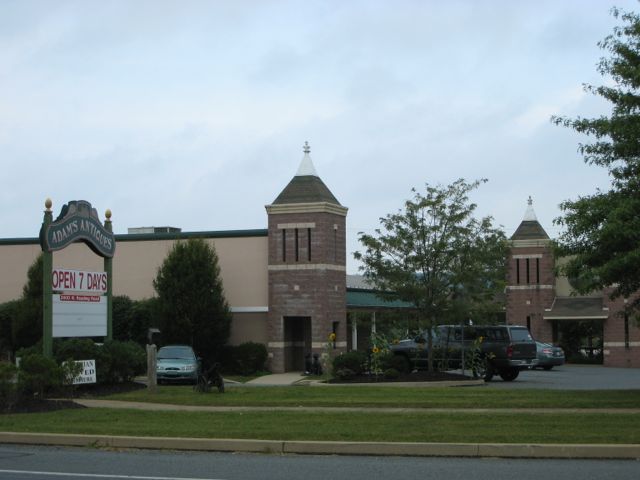 World Auction, where over 100 dealers offer their collections of decorator items, antique furniture, and much more. Barr's serves its customers well with a snack bar and restrooms. And since 1962, the classic Schupps Grove Antique Market in nearby Adamstown has been known as "the Picker's market, where REAL DEALS still happen." This antique and collectibles market is open Saturday and Sunday from April through October, and as per the norm also offers a selection of food to be purchased by customers. The Farmers' Market of Denver is a weekend occurrence that takes place every Saturday morning from May through October. Local vendors sell fruits, vegetables, baked goods, flowers and plants, crafts, and more, offering the community a great way to help the local economy and also get to know their neighbors.
---
DENVER FAIR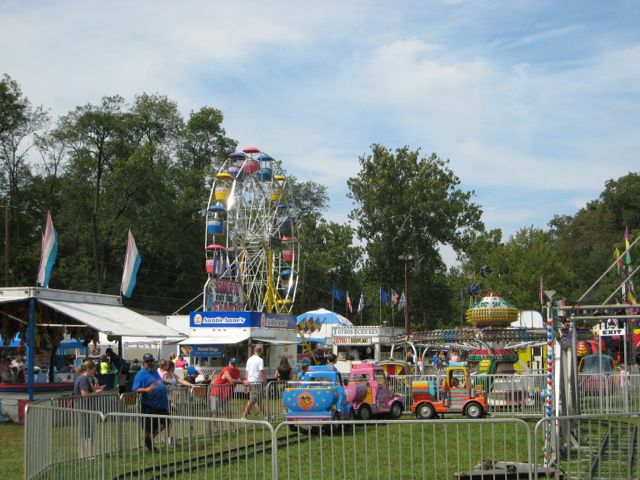 The Denver Fair has been a borough tradition for thirty years. Lasting six days, the fair takes place at the Denver Park and includes exhibits, livestock shows, many rides, live entertainment, and a variety of contests. There is a special day just for kids to come and have fun, and on the last night of every fair week a fireworks show is displayed for the Denver community to enjoy.
---
EATERIES
Denver may be a small borough, but that certainly doesn't mean it's lacking in the food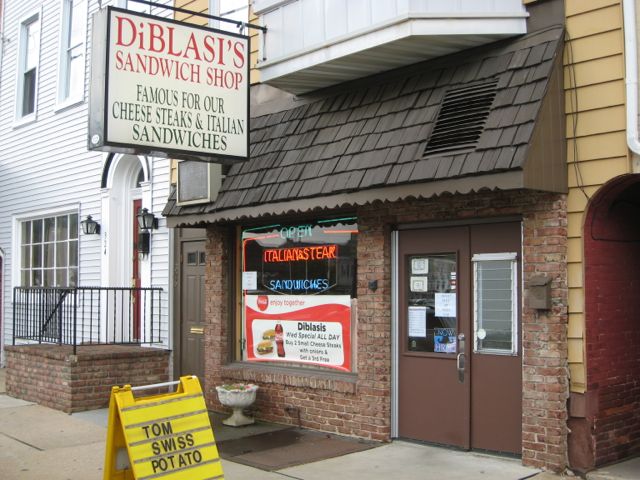 department. For a great lunch or dinner, try DiBlasi's Sandwich Shop, which has served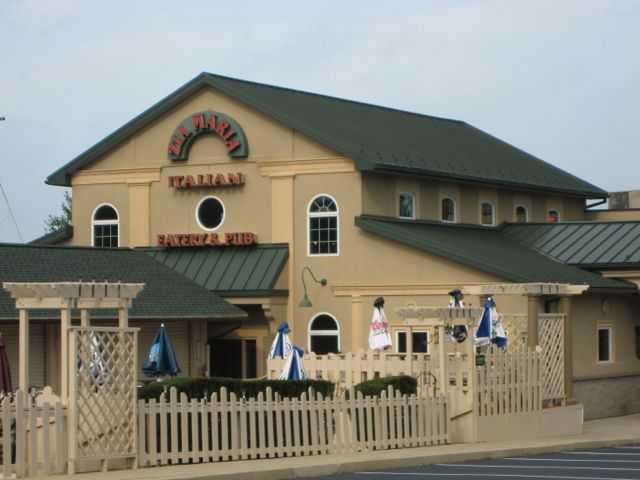 delicious cheesesteaks since 1974. Other options at DiBlasi's include subs and pizza. La Cucina Italian Ristorante and Pizzeria is another good option for a satisfying meal. La Cucina offers its customers a large variety of pizzas, dinners, and subs, and will deliver for free. Zia Maria, an Italian restaurant and pub, is also an excellent choice - their menu includes hand-tossed pizzas, fresh fish, entree salads, steaks, chicken and pastas. For a tasty dessert, head on over to the nearby Donnie's Ice Cream Shop.
---
RECREATION
Denver has an excellent range of options for its active citizens. The Denver Memorial Park is comprised of a twelve acre plot with two baseball diamonds, a 3,500 foot linear walking trail, a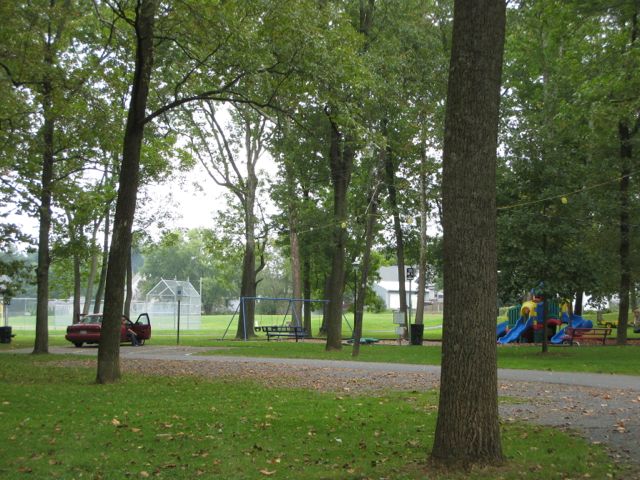 skating rink, a skateboard park, three picnic pavilions, a kitchen, a band stand, a fish pond, restrooms, and a variety of outdoor playground equipment. The 4th Street Playground is 1.4 acres and has a baseball diamond, concession stand, and outdoor playground equipment. At Bon View Estates Linear Park you will find three separate plots that take up 13 acres in total. The trails at this park follow the nearby Little Cocalico Creek. Other recreation opportunities are the Denver Recreation Center and the Denver Community Pool. The pool includes two swimming pools, a water slide, and a court for beach volleyball.
SPORTS TEAMS
Denver places an important emphasis on healthy lifestyles through its participation in many youth sports programs. For soccer there is Cocalico Youth Soccer Club (CYSC), a comprehensive program for levels U-6 through U-19 designed to place focus on teaching the skills needed to truly enjoy the game of soccer. CYSC is a non-profit organization made up of many community members that volunteer their time to help the program grow. For baseball players there is the Cocalico Baseball Organization, also a non-profit dedicated to providing children a safe and fun instructional sports experience. The program offers T-Ball, baseball, and softball, to over 550 local kids. And for midget football Denver kids can play for the Cocalico Midget Football Association.
---
SCHOOLS
Students in the Denver Borough are part of the Cocalico School District, which includes Denver Elementary, Cocalico Middle School, and Cocalico High School. The district's mission, as stated on their website, "is to provide educational experiences and opportunities for our students that successfully prepare them to meet the challenges of a continuously changing world."
Churches
There are many options for worship in Denver. Some churches in the area include Denver Bible Church, St. John's United Church of Christ, Trinity United Methodist Church, and Denver Mennonite Church.
LIBRARY
The library utilized by many members of the Denver Community is the Adamstown Area Library, a place dedicated to maintaining and improving quality of life through access to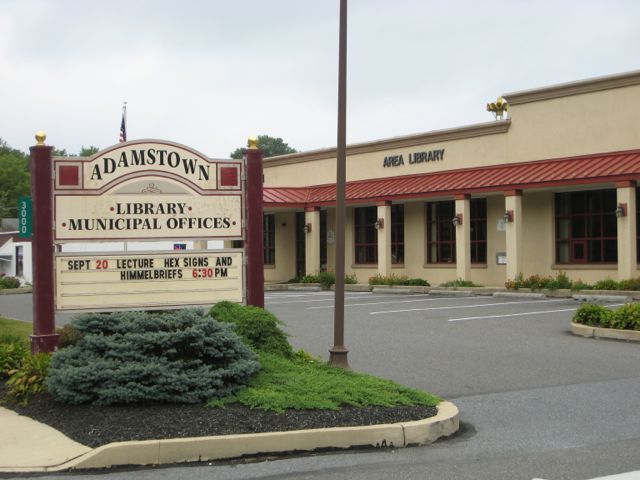 cultural, intellectual,and informational resources and programs for all ages. The library currently houses a collection of approximately 21,000 items that include the following: books, audiobooks on cassette and books on CD, Playaways (MP3 player), large print books, graphic novels, magazines, newspapers, and VHS and DVD movies. In addition, the Library has a small collection of reference books and owns a special collection of books on "Antiques and Collectibles," to aid patrons in the buying and selling of antiques. The library offers many youth services, programs, and special happenings as well.
---
Public Services
The Denver Borough Public Works Department is responsible for the maintenance and operation of all Borough facilities. The primary duties of the Public Works Department include street repairs, leaf collection, snow removal, storm water maintenance, operation of the water and sewer systems, and the maintenance of the Borough's right-of-ways and easements.
The Borough of Denver contracts with East Cocalico Township for police services. The East Cocalico Township Police Department provides 24-hour a day, seven days per week coverage to Denver Borough and the other municipalities that make up the Cocalico School District.
The Denver Fire Company, in operation for over one hundred years, grants Denver residents peace of mind through their always reliable response to emergencies.